SERVICES
Here you can spend time with your loved ones, do your shopping conveniently and discover our wide range of services! It's good to be together!
MEET OUR SHOPPING CENTER
Do you love fashion?
Are planning everyday shopping or maybe you need outfit for special occasion? Do you want to spend more time with your family and relatives? Good choice! Our Shopping Centre is the place for you!
You can find:
Over 70 stores of well-known brands, including the first Kiabi and Toys'R'Us stores in Tricity
Relax area, book corner, free Wi-Fi, interactive table with Internet connection
Auchan hypermarket
Media Expert electro market
Leroy Merlin construction market
Interactive playground for children, parent and child room
AUCHAN HIPERMARKET
AUCHAN HIPERMARKET
A great choice of products, attractive prices, comfortable shopping! In our Centre, you will do your great shopping for everyday and special occasions.
Auchan Gdańsk Hypermarket has been a place for shopping for the inhabitants of Gdańsk and whereabouts.
Are you looking for fresh products from local producers, do you like having a great choice of products from well-known brands?
Are planning shopping for the whole week? Or maybe beneficial special offers and own brads?
Auchan hypermarket invites from Monday to Saturday, between 6:30-22:00 and on Sunday between 9:00-21:00.
HOME AND GARDEN EQUIPMENT
HOME AND GARDEN EQUIPMENT
With us, you will refurbish you house and flat easily. You will dazzle you family and friends with comfortable and designer interior and a beautiful house garden! Be brave, dare for a change!
NEWEST TECHNOLOGIES
NEWEST TECHNOLOGIES
All enthusiasts of new technologies will feel good inside us. Free WiFi is available throughout the entire shopping center. You will also find a co-working island where you can work or learn using your own electronic equipment. There we have installed USB chargers and power sockets for those who want to be constantly online.
A SPACE FOR YOU
A SPACE FOR YOU
Unconstrained space, pleasant interior and service premises – all this will ensure a pleasant time, both with your loved ones and during a moment for yourself.
In our shopping center you will find an indoor playground for children, which will allow you to organize the time of the youngest.
SPECIALLY FOR THE YOUNGEST
SPECIALLY FOR THE YOUNGEST
We want families with children to feel at ease with us and have fun. That is why we have completely changed the arrangement of the playground for the youngest. In a colorful space that stimulates children's imagination, we have placed new toys that will make the stay in the shopping mall pleasant for the youngest. We regularly invite you to animations and creative workshops that will involve the whole family in play and develop children's interests.
A MEETING PLACE
A MEETING PLACE
We want to join what is important for the local community. Therefore, in our new interior, you can find places that encourage meetings and spending time together. We invite you for lunch in the renovated restaurant area and for a quiet conversation over a coffee in one of the relaxation zones. If you value the opportunity to work or study in a shared space, a co-working zone with free internet access awaits you.
COMFORTABLE PARKING
COMFORTABLE PARKING
We are close to you! On our parking lot, 2 300 parking spaces are waiting for you, including 10 enlarged ones for the disabled, 16 for families with children, and – this is new – 8 special parking spots for pregnant women.
Our Shopping Centre is close to Tricity Junction, so many of you choose to visit us by car. Thinking about you, we enlarged the parking lot and prepared comfortable spots for those who really need them – families with children and mums to be.
For the inhabitants of nearby districts who use bikes, we prepared bike shelters with safe stands and self-service bike repair station.
baby changing area
baby changing area
AKM
AKM
Toilets for people with disabilities
Toilets for people with disabilities
WC
WC
Bicycle zone
Bicycle zone
Subway
Subway
Bus
Bus
Check how to get to us easy with city transport. Next to the Shopping Centre, there is a train station Kiełpinek and line 4 bus stop.
You can get to us comfortably by city transport. Use Pomeranian Metropolitan Rail or city buses. PMR train stops at Kiełpinek station, and buses 164, 167, 168 and N3 get to 'Szczęśliwa' bus stop.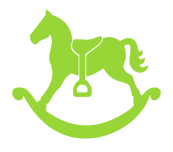 children's play area
children's play area
Restaurant zone
Restaurant zone
Taxi
Taxi